Note: This is Chapter 5 in a recurring series called
Telling My Story.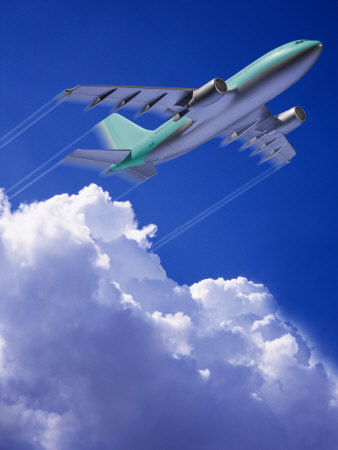 The first time my dad left the family was when he went to South America to work for Shell Oil. It was a planned absence with the entire family seeing him off with tearful farewells at the airport in Evansville, Indiana.
Mom and my two sisters and I stayed stateside. A few months later he returned, and we moved again, but this time it was into a house not a mobile home. My mother hung wall paper like a woman possessed for weeks, and every square inch of woodwork was painted, floors were scrubbed and we settled in. Or so we thought.
Unfortunately, Dad had gotten a taste of life on the loose in South America, after being "tied down" to a family for years. So the next time he left, it was unexpectedly. I rode the bus home from school one afternoon and found Mom quiet and tearful and he was nowhere to be found. She told me she wasn't sure where he had gone, but he had packed a suitcase and said he was leaving to take a job out of state. She didn't know which state, nor when she could expect to hear from him.
We didn't see him again for almost a year, nor did we hear from him. During that time, Mom took whatever work she could find, and we began to build a life on our own. Church was always a big part of life for us, and at twelve I was beginning to realize that allowing God to be part of my life was a choice, and one that only I could make. As the old saying goes, "God does not have any grandchildren." We must each decide for ourselves and riding Mom's devout coat tails was not going to cut it.
We attended a church about a mile from our house and since Dad had taken the only car we owned, Mom and daughters always walked to services together. We must have looked like a mother duck and her ducklings, trotting down the country lane we lived on toward the Swearington Methodist Chapel.
One Sunday evening there was going to be a special speaker and Mom said we were all going, even though now that we had to walk each way, we usually only attended Sunday morning. I resisted and said I didn't want to go. Mom insisted and so I trudged resentfully down that road, secretly carrying a library book in my purse. I planted myself on the back pew, as far from my mother and sisters as I could get and prepared to ignore the entire proceedings.
I was an angry girl who didn't think God had done my family any favors recently, what with our dad gone who knew where, mom working herself to death, and all we had for entertainment was these boring church services. So I staged my own little pre-teen rebellion that evening. I am fairly sure, looking back, that Mom knew exactly what I was doing but decided to ignore my attitude as long as I agreed to attend the service.
I sang along with the hymns because I always enjoyed the music portion of the services. However, as soon as the speaker began, I slumped down in that back pew, opened my book and did my best to ignore the message. But God was dealing with my heart.
Slowly I became interested in the message, then I began to understand that God loved me and wanted to be my Savior and my Friend. I had been hearing these truths all my life, but that evening they really began to sink in. Finally, they gave an invitation and I reluctantly asked Jesus to come into my aching and lonely rebellious heart.
It was a simple service, with a simple message; and I heard no angels' chorus nor did I receive any visions or angelic messages that evening. Service ended, Mom smiled at me, but wisely did not inquire as to my decision for Christ that evening. She was leaving that between me and God.
When I knew, really personally knew that God had come to live in my heart was later that same evening. When I went to bed, even though dad was still gone and we had no idea when, or even if, he was coming back, and I had no close friends, and mom was sad and distressed over our whole situation, even with all of that, as I closed my eyes to go to sleep that night, I suddenly realized something felt different. And then I knew what it was - I wasn't lonely anymore.
I had a Friend, one who loved me, and would not leave me and his name was Jesus. I slept well that night.
Fifty years later, He has never left me and I am still a work in progress. I have learned though, that He can be trusted in any and every situation. There is, indeed, a Friend that sticks closer than a brother. (Proverbs 18:24)
# # # #
Here I am. I stand at the door and knock. If anyone hears my voice and opens the door, I will come in ...
Revelation 3:20