Yesterday, while standing in line at the checkout counter at Save Mart, the lady behind me smiled and said, "Can't forget those Cheetos."
I smiled and replied, "Yes. After the day I've had, I need comfort food." She nodded knowingly.
The weekly clinic visit had not gone well. The blood tests results were not encouraging, and K. was frustrated. Me too.
Yes, the doctor had said "They will fluctuate. It won't always be a downward trend.", but K. had been hoping that the inflammation markers, so critical to his recovery would, of course, plummet like a duck shot in midair. Not this week.
Thus, the Cheetos. And the vanilla bean ice cream, and the ingredients for another batch of corn bread. Sometimes they help ... a little.
However, there is another type of comfort food, that always helps, much more than a little, and will last more than a lifetime.
In John 6:35, Jesus said, "I am the bread of life."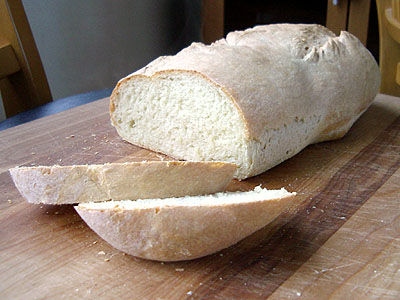 One of the spiritual disciplines that I practice consistently, is that I do not read any other material before I have read the Word, first thing in the morning. Usually I read two or three chapters, but occasionally, if I am in a hurry to get started on my daily tasks, I may only read a few verses. But I believe it is important that my spirit be fed before the challenges of life begin to take their toll.
As many of you undoubtedly know, sometimes during the day you will encounter some issue that one of the verses you read just that very morning will address perfectly. It is one of those little "comforts" that God sends our way just because He loves us.
As we are also in the middle of a long-distance move, as well as an ongoing family illness, I seem to need a little comfort food more often than usual. The LOC* just called from Sacramento to ask about how to pack the lamps. (Remove the bulbs and the movers will wrap the lamps.)
*Lovable Old Coot
Here is another comforting thing. The LOC's younger son just drove 10 hours straight from Portland to Sacramento to help his dad pack. Tomorrow they are going up to Penn Valley to retrieve the travel trailer and then haul it and two truck loads to our new house.
This is truly an answer to prayer, as I just did not see how the LOC was going to get all this done alone, and I cannot leave K. We did check with the doctor again yesterday to see if he could be allowed out of bed, and in his wheelchair for ten minutes at a time a few times a day (this way I could leave for several hours at a time.) The answer was "no".
Hand me the Cheetos. No wait ...
I can do everything through him who gives me strength. Colossians 3:13 NIV
If you are also in the middle of tough challenges, hope you are taking time to ingest the Bread of Life. And, of course, a little snack of Cheetos, ice cream or whatever tickles your fancy can't hurt either.
Until next time .... Marsha